Make an Enquiry Here
Check Mortgage Rates Here
Shared Ownership Calculator 
What Is an IVA?
This is a Formal agreement between a creditor and individual in debt to repay an amount that is actually affordable, It can be multiple small or large payment or a lump some. It is only available in England, Northern Island and Wales but in Scotland there is a similar thing called a protected trust deed.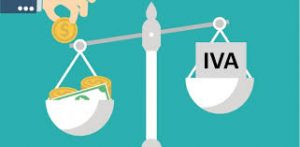 ---
IVA Positives:
You can make payments you can afford over a long period of time.
If you have a lump sum to offer this can be paid as a "full and Final" settlement with the creditors, ridding you of the debt from that point on.
Once you have made your final payments you are now without debt.
If you own a Home you can usually keep your house provided you can continue with any other outstanding payments on your house like mortgage payments.
IVA Negatives:
If your property has any equity they you will need to try and re-mortgage it.
If you cant re-mortgage your property then you can make a maximum of 12 extra payments or a 3rd party can pay off a equivalent sum to that of the properties equity.
Remortgaging will cause you to have to endure a higher interest rate on your loan.
You will be negatively effective when it comes to your credit.
If you do an IVA it will go on a public register.
Make an Enquiry Here