Make an Enquiry Here      Check Mortgage Rates Here      Shared Ownership Calculator 
This is a mortgage where you put no money towards the mortgage initially so therefore a 0% Shared Ownership Mortgage or by another name a 100% Shared Ownership Mortgage. The only type of mortgage you can get this way is called a guarantor mortgage – this usually requires a family member who owns a house to be named on the mortgage to. Putting their name on the mortgage can put their own savings and property at risk if you fail to make repayments on time.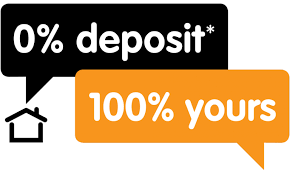 An example of a guarantor mortgage is a Barclay Family Springboard Mortgage, the guarantor has to put 10% of the property price into an account with Barclays, they get this money back (with interest) after 3 years of keeping up with your mortgage payments. This guarantor essentially acts as the creditors collateral so they can trust you will continue paying.